Buying Selling Must Know Vancouver Real Estate Properties for sale MLS® Listings of Houses Apartments, Investment, Foreclosures, Fixer Uppers, Bank Distress, Estate Sales, Brand New, Luxury and Waterfront Properties
.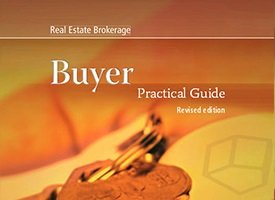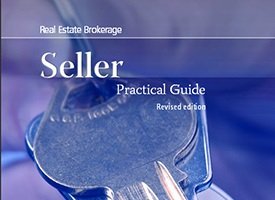 Stan Direct: 604-202-1412
E-mail: [email protected]
Stelli Direct: 604-202-4141
E-mail: [email protected]
Buying Selling Must Know Information
GET FREE INSIDER ACCESS TO THE BEST REAL ESTATE TOOLS, SPECIAL REPORTS AND RESOURCES!
Get instant access to all of the tools, property information, and resources on this site by filling in the form on the right of the page. Start exploring the real estate landscape and instantly access our exclusive library of special reports and resources.
We are confident that these "VIP-only" resources will empower you with the knowledge to make solid, timely, and profitable financial decisions. Sell fast and for top dollar! Find your dream home at the best possible price! Get started now!
If you are interested to have access to all Brochures, Real Estate Guides and VIP-Insider please click on the "VIP Insiders Access" button and fill in the form. In the "Notes" box include a code "brochures". If you have any specific requests, type them in the "Notes" box as well. The provided information is absolutely no cost and obligation-free. This is not a subscription to a mailing list or a newsletter. It will grant you access to MLS information shared with other users.
Buyers Completion Cost Guide Buying Selling Must Know
Prepaid property taxes or utility bills – You will have to reimburse the sellers for any prepaid property taxes or utilities proportionally till the end of the calendar year.
Mortgage loan insurance and application fee – If you get a high-ratio mortgage (a mortgage where you pay less than a 20% down payment) you will have to buy mortgage loan insurance from CMHC Canada Mortgage and Housing Corporation or a private company.
Property Transfer Tax  PTT – 1% on the first $200,000 plus 2% on the remaining balance of the property purchase price. First-time buyers, if the purchase price of the property is up to $500,000, may qualify for a full relief from the PTT or a partial relief if the property purchase price is up to a maximum $525,000. Since August 2016, the BC government implemented an additional PTT, for foreign buyers only, in the amount of 15% of the property purchase price. For more information please visit: www.sbr.gov.bc.ca
Appraisal – Before your lender approves your mortgage, you may be required to have an appraisal done. Sometimes your lender covers this cost otherwise you are responsible for covering this cost. The fee ranges from $150 to $350.
Survey fee – Your lender may require an up-to-date survey of the property. If the seller did not provide you with one, you will have to pay to have one done. The fee ranges from $350 to $450. Recently most banks and lawyers are using Title Insurance instead which is easier to obtain and the cost is $100 to $200.
Home Inspection fee – Most Realtors recommend that you get a home inspection by a certified home inspector. It will cost you from $350 for an apartment to $600 for a regular size house. For a large house may cost more.
Home insurance – Depending on the property value and your insurance history, the annual insurance premium can vary between $500 to $3,000. A qualified insurance agent can give you 2-3 quotations from different insurance companies.
Legal fees – Lawyers/Notaries fees for closing the sale range according to the complexity of the deal and if a mortgage registration is involved, between $1,000 to $1,500.
Disbursements to Land Titles Office – These fees are approximately $300. Your lawyer/notary will arrange this payment.
Sellers Information Guide Buying Selling Must Know
Offers to Purchase
An interested buyer will prepare a written offer, usually on a standard form called the Contract of Purchase and Sale. Your Realtor must present you with all written offers and if you receive several at one time, you are under no obligation to accept one over the other.
When you receive an offer, you can accept it, refuse it, or make a counter-offer to the buyers, with the changes you want.
An offer usually contains subject clauses that the buyer needs to remove by a specific date. A subject clause is a special condition that must be met before the sale can take place. For example, a buyer may want to have a certified home inspection done before they commit to the sale. Once the subjects are removed and you've signed the offer, it becomes legally binding.
Completion
The Contract of Purchase and Sale will specify a completion day for the sale. On this day, legal ownership of the home will transfer from you to the buyer.
Before the completion day, you should hire a lawyer or notary public to handle the completion procedures. Your Realtor will be able to recommend some lawyers or notaries. The lawyer/notary will:
Ensure that your mortgage has been properly discharged.
Arrange for you to sign papers transferring title.
Confirm that all payments you are responsible for have been made.
Give you a cheque for the balance.
Completion Costs
Although you will receive a payment upon the sale of your home, there are still some costs you need to be prepared to pay. They include:
The Realtor's commission. (Applies to the Sellers only)
Legal fees.
Any penalties for paying off your mortgage early.
GST on the commission and legal fees.
Your portion of the property taxes.
VIP Buyers Guaranteed Programs
Your referrals are greatly appreciated and very well rewarded. For information on how to earn $500.00* or more visit our "Referral Program" page.
Enjoy this obligation-free Buying Selling Must Know information. Thank you in advance for emailing this page to friends and colleagues and sharing it on your favorite social media networks using the "share" buttons below.