Stelli and Stan Stanchev Testimonials. How do our clients feel about us?
Stelli and Stan Stanchev Testimonials
Stan Direct: 604-202-1412
E-mail: [email protected]
Stelli Direct: 604-202-4141
E-mail: [email protected]
Stelli and Stan Stanchev Testimonials
To Find out more about Our Sellers Guaranteed Programs, fill and submit the form on this page. In the "Notes" box include a code "guaranteed programs"
1. If we can't bring you an offer for our guaranteed price in 90 days, we'll SELL your property for FREE. You will only pay the buyer's agent portion of the commission* (Conditions apply)
2. If another Realtor® or Brokerage offers you a more comprehensive marketing program, we'll SELL your property for FREE. You will only pay the buyer's agent portion of the commission.*(Conditions apply)
3. ANY BUYERS in your area, will know that your property is for sale. Thanks to our Referral Fee incentive program, the rest of the public, will be encouraged to recommend your property to friends, relatives or colleagues.
4. At ANY TIME during the listing agreement, on your request, we will CANCEL it. No questions asked.
To Find out more about Our Unique 237 step-by-step Comprehensive Marketing Plan go to Our Marketing Plan
VIP Buyers Guaranteed Programs
1. If within one year, you are not happy with the purchased property, we'll SELL IT FOR FREE. You pay only the buyer's agent portion of the commission* (Conditions apply)
2. If we don't SAVE you at least 1% on your home purchase price, on completion date we'll pay you back 10% of our net commission* (Conditions apply)
3. Our services are COST FREE for you. Our commissions are paid by the sellers.
To find out how you benefit from our Buyers FREE Real Estate services, go to FREE Buyers Services
Stelli and Stan Stanchev Testimonials

Stan Stanchev is an excellent realtor. He helped us purchase our first place and we are so very happy with the property. Stan is extremely effective at negotiating to get the right price. He is wonderfully personable and easy to work with. He knows all of the legal requirements which gave us so much confidence when completing the deal. We couldn't be happier with the work he did for us and highly recommend him
Lorie Clay DDA at Capilano University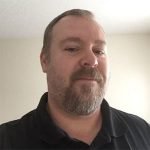 I worked with Stan recently and he was one of the most prepared and professional Realtors I have worked with. I give him an A+ on being one of the most efficient realtors in the area.
Jaret Dutour, CHI – Certified Home Inspector/ Owner Tourent Inspections Inc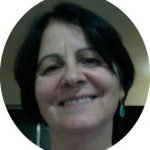 Stan is a very reliable, honest, patient and efficient realtor. He puts the needs of his clients above his and he is always ready to provide relevant information about the housing market to prospective buyers.
Elizabeth Zinder de Jesus – Seniors Outreach Coordinator at South-Burnaby Neighborhood House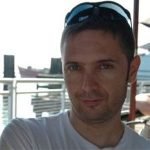 Stan is highly experienced and great with clients in their sales or purchases of homes. He listens and cares about the client's needs. He does not pressure clients to make quick decisions. We worked with him on more than 4 properties. We would not hesitate to recommend his services as we've seen the great benefits of the services, advices and the informed decisions we took based on them.
Ivan Velikov – Architect at Stantec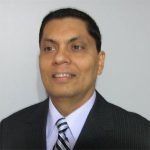 We thoroughly enjoyed dealing with Stan. He sold our home as well as helped us purchase another in a different area. He is well versed with the market and keeps his clients up to date in market matters.
Karim Ladha Juma – Information Technology and Services Professional
I know Stan for more than 12 years and several times we have been doing business together as well receiving information and advice's from him. Stan Stanchev is a very professional, detail-oriented, focused and experienced Realtor, providing his clients with the best services. He cares about his clients and works hard to ensure their expectations are met and often exceeded.
I truly enjoy working with Stan!
Mihail Mitov – SEO/Search Engine Optimization, Social Media Strategy & Marketing, Small Business SEO, & Web Development at Deon Designs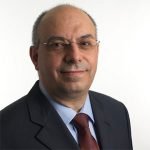 Stan is one of the best, if not the best, real estate agent I have worked with. My wife and I had a real estate deal and Stan eased our worries by coordinating all of the logistics for the purchase. Also, Stan was very patient and responsive to the numerous questions we had. Stan did not rush us to purchase and he ensured that we were doing what was best for us, not what was best for him. Stan also continued to assist us with the property we purchased after it was settled. He ensured that we had his full support during the entire process. We will definitely not be using anyone else for our real estate needs. Thank you very much Stan!!!
Borislav Botev –  CFO| Project Management| Performance & Process Improvement|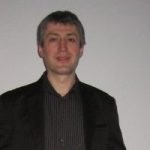 I highly recommend Stan for his work ethics and high integrity standards. Stan has proved more than once that is is looking after best interest of the client, not just to close the deal. I was very impressed with his performance and advice, when we needed independent opinion.
Vadim Airiants – Principal Surveyor BV Canada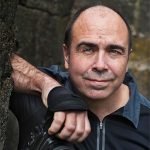 For 10 years I have worked with Stan Stanchev to assist clients with their mortgage financing, and have had the distinct pleasure to refer my clients to use his services for their home buying or selling requirements.
Stan has extensive history and knowledge of the Vancouver real estate market. He exceeds clients' expectations with his decades of experience, and his use of cutting-edge home buying and selling marketing systems.
I highly recommend Stan to everyone I know, as he brings not only exceptional expertise, but also the highest degree of personal and professional standards so the entire home buying process is both pleasurable and stress-free.
Grant Vetters – Mortgage Strategist at Mortgage Evolution

Experienced and knowledgeable Real Estate broker. Keeps a sharp eye on the market at all times. Prompt response and timely recommendations.
Stan Zhekov – Owner, Space Master Interiors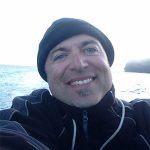 Stan was great. He showed us many homes and we never had any issues or felt any pressure. He also has excellent knowledge of the Vancouver/ lower mainland area and it easy working with him.
Greg Scalamogna – Visual Artist, High School Teacher
I Highly recommend Stan for his knowledge and professionalism in Real estate. He is trustworthy and reliable in his job.
Daryoush Ostovary – Businessman
Stan is an expert that you can trust !
Natalie Manolov – Independent Music Professional
Stan is a devoted professional who works really well with his clients. He is trustworthy, punctual, consistent and reliable. He is very attentive to his clients' needs. If we have a chance we will work with Stan again.
Alla Geraskina – Experienced Accountant CPA, CMA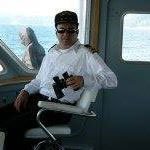 Stan will spend enormous time and effort to find the best deal for his client. He will do everything possible to satisfy his client and made him/her happy. It is his dedication and perseverance that make him exceptionally good.
Kris Kirov -Marine officer at Vancouver Cruises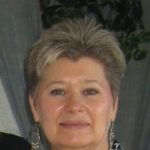 Stan is detail oriented and has a brilliant knowledge of his industry. Each time we have asked Stan to assist us in either finding a property for us to purchase or selling a property, the process has has been fast, efficient and Stan is very pleasant to do business with. I highly recommend Stan for all your real estate needs. We would not do business with anyone else.
Barb Weston – Owner, Inner Focus Holistic Healing

I have know Stan for many years and he is consistent , hard working, reliable and honest . He has many years of experience and is very knowledgeable .He has a big heart and works for the client putting them first.
Derek Jacques – Home inspector Pillar to Post
Stan sold my apartment and did a superlative job. I was out of the country when Stan told me he thought new hardwood floors would help with the sale. On my approval, he actually oversaw the project while I was away and I came back to a successful closing of the property.
Beyond expectations!
Marilyn Beech – National Account Manager at Postmedia Network Inc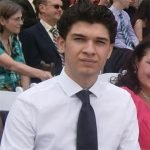 Stan was the best Realtor I have met.
He was able to provide excellent services and find a great home for me and my family.
I am grateful that we worked together and I feel certain that you will enjoy working with him as much as I did.
Steve Tsonev – Owner at Panne Rizo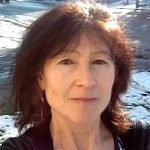 I would highly recommend Stan to anyone who needs a kind, considerate, and professional Realtor.
Tania Mileva – Mechanical AScT (HVAC, Plumbing & Fire Protection)
Stan is very experienced and understands the needs of his clients. He exceeded our expectations each time we requisitioned his services
Farhat Shah – Klohn Crippen Berger
I had a great fortune to meet Stan Stanchev in 1999 when I asked him to list my North Vancouver house for sale. Working with Stan as a Realtor was truly a rewarding experience. He met with me and made very valuable recommendations on how to improve the look and atmosphere inside the home so that it presents as attractive as it can be. He negotiated the price I was looking for and the house was sold within 2 weeks.
I have engaged Stan Stanchev to purchase my new home in Kitsilano to enable my children to go to UBC. Since I was new to Strata rules and bylaws, Stan made sure that I received all information regarding Strata Assessments, Special Levies, maintenance schedule, Strata Bylaws and AGM minutes before making the decision to buy. The most impressive thing was that he worked around my impossible schedule and was available to show the properties at any time of the day and night. He respected my budget and never tried to push me to buy something bigger, better or more expensive. He delivered what I asked for in a timely manner. The greatest gift I received from Stan is that he arranged for me to get the best mortgage rates from a Mortgage Broker, because being self-employed and a single parent it was impossible for me to get a mortgage through the bank or Credit Union. Moreover, he saved me the money on legal fees by arranging a very professional Notary Public to do conveyancing for my new town home in Kitsilano.
I will be honored to recommend Stan Stanchev to any home buyer because his attitude and professionalism brings guaranteed results.
Palma Kulic , BA, CAIB – Chambers Olson Ltd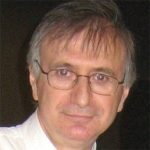 Stan helped us buy our first home in Canada. I do not think my wife and I were particularly easy-to-please clients. I honestly lost count of the number of properties Stan showed us and he was always very patient, professional and understanding. When we found the apartment that "clicked" for us, he skillfully negotiated a very good price and took care of everything necessary after that. We still live in this apartment and we love it. A big, big Thank You Stan
Gueorgui Nikolov – Faculty at Capilano University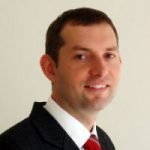 Stan is an expert that can be trusted. He knows the market and he is there to work with you. Excellent.
Adam Krolak – Chair of the Joint Management Chapter, IEEE Vancouver Section
I've been working with Stan for already more than 5-6 years. If you are looking to buy or sell – he is the right person/professional: competent and reliable, accurate and reasonable, knowing the market with all it's specifics and details. I would highly recommend him as a Realtor to anybody in the market!
Slavi Stanchev – Owner, EuroCan Electric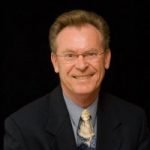 I recently met Stan and his son, Stelli, and found them to be most sincere and very knowledgeable about the current real estate market. If you are looking to buy or sell a home in the Greater Vancouver area, I would highly recommend Stan Stanchev of RE/MAX Crest Realty as your agent. He will be my agent in the future and, if you want an introduction, I would be more than happy to refer you to him
Charles Buholzer – Employee Incentives, Rewards & Client Gifts Advisor
Dear Stan,
Thank you very much for everything you have done, I'm really obliged for all the professional work that you have demonstrated to close out buying my house. I admire your patience, professionalism, sincerity, and your consideration that I was a demanding client. You were the most effective realtor I have dealt with, thank you again.
Mai Yassin – Real estate investor
Dear Stan,
We wanted to thank you for your professionalism and understanding in the purchase of our home. Your excellent service, frequent communication, professionalism and dependability, made the purchase process so much easier for us. We knew instantly that we had selected the right Realtor. We were so pleased that every phone call to answer our questions or calm our concerns was returned so quickly! Your attention to detail and patience, as well as your knowledge assisted us greatly. You went above and beyond and we would certainly recommend your services to anyone that is interested in buying or selling a home.
Akram Yassin – Real estate investor
Before working with Stan, me and my wife worked with two other realtors but we were not happy at all with the service we were provided with, and found it very challenging to find a place that we liked. On the other hand, we found Stan to be very helpful, organized and great at finding and showing us properties, which had all the things that were on our list. What we liked the most about working with Stan was that he listened to what we wanted and showed us great properties. Also, his knowledge and expertise is absolutely priceless! He always makes great suggestions and guides you in the right direction. So far I have purchased two properties with him and I must say I am beyond happy with the service and guidance that Stan has provided us with. I highly recommend this wonderful and professional man to everyone who is searching for a great realtor. Thank you Stan for your wonderful service!
Ali and Nahid Chamanpira – Real Estate Investors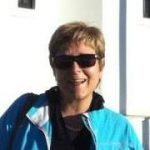 I bought my first house with Stan in 2003 and have recommended several friend to use his services. They all were also impressed by his integrity, expertise and friendly service that resulted in successful real-estate transactions.
Thank you Stan for your professional approach and unconditional assistance any time I have a question or inquiry related to the real-estate you are always available and helpful with your professional advice, knowledge and a big heart!
Jackie Slavenova – President and Lead Facilitator at Team Academy and Ultimate Outdoor Adventures Ltd.

I have completed 6 real estate transactions with Stan over the last ten years, and every single time he has delivered exceptional results and shown total integrity and honesty. He pays attention to my needs and takes steps to meet them as well as possible. Thank you
Andrey Pavlov – Associate Professor at Simon Fraser University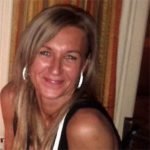 I met and did business with Stan many years ago, and right away I realized he is not only professional and very knowledgeable about the real estate market but a very nice, sincere person. I would highly recommend Stan Stanchev of RE/MAX Crest Realty as your real estate agent. I have referred clients to Stan and he delivered! He is the definitely the right agent to hire!
Cindy Borsai – Massage practitioner at cinemassage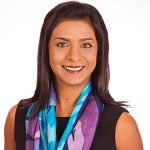 Stan and I have worked at RE/MAX Crest realty for several years. In this time we have acted as separate agents representing our own clients. I have no reservations in saying Stan is a hardworking, committed agent who always has his clients best interest at heart. He's pleasant to work with, co-operative, which is very important in our industry, and will go to great lengths to ensure all parties to a transaction are treated fairly. Anyone looking to buy or sell a home with Stan and Stelli Stanchev are in good hands.
Tazmeen Woodall – REALTOR at RE/MAX Crest Realty (North Vancouver)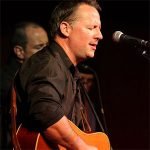 My wife and I were introduced to Stan in 1999 while we were looking for our first home. Stan was generous with his time, professional and worked tirelessly for a few weeks to find us the right home. Unfortunately, in three weeks life changed and we could not pursue our dream at the time. Fast forward to 2011 and my wife and I moved into an awesome home without a bidding war (hard in this market) and at an incredible price and early closing day. We highly recommend Stan to anyone looking for a home on the shore or I'm sure anywhere in the lower mainland…… Thanks Stan
Mark James Fortin – Singer/songwriter and Art Metal Instructor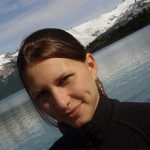 We have had the opportunity to work with Stan twice in the past and both times he has exceeded our expectations! He took the time to listen to what we were looking for and within the same day he created us a personalized website with a rich number of listings for us to choose from. We are very happy to say that he has made our house hunting experiences very enjoyable. I have recommended him to all my friends and will continue to do so! Thank you Stan!
Yoana Thomas – BBA Senior Accountant
Stan Stanchev is a very professional Real Estate Agent in Vancouver, BC. Stan help me to sell my townhouse in Vancouver, BC, Canada really quick. It was sold fast. I had a few offers and the deal was done within a week. I would recommend Stan's services to anybody who wants to sell or buy a property. Thanks Stan.!
Nancy R. Buitron – Hospital & Health Care Professional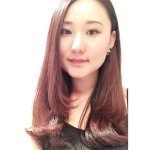 Stan is a professional and reliable real estate agent. Stan was able to quickly understand what type of property I was interested in and provides me with a quality list of properties for me to look at. With the help of Stan, I was able to find and purchase my dream home within a week of house hunting.
Alicia Qin – Manager at PwC Mining Tax group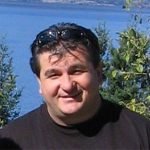 Stan is very experienced and understands the needs of his clients. He is an easy to work with person. Stan is always there with valuable advice and a professional opinion when you need it. He is trustworthy and reliable in his job. I highly recommend Stan for his knowledge and professionalism.
Jordan Kutev – Principal, Jordan Kutev Architects Inc

Stan has helped me find several properties over the years for investment and to live in. Each time he has done a terrific job of sourcing properties that met my needs at the time. I always feel like Stan is out for my best interests in any transaction.
Al Flannagan – Operations Manager at McDonald's Corporation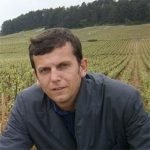 We have worked with Stan on few real estate deals over the last years and we will retain him again should we go back on the market. On each occasion Stan offered us immaculate care and attention to detail + great insights that helped all processes run as smoothly as possible!
Plamen Velikov – Senior Consultant GLS & WIN stores at Icon Fine Wine & Spirits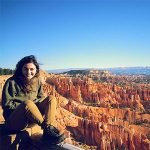 Stan is a highly skilled realtor with unlimited source of information on each neighbourhood we have looked at while searching for a home. He has a very clear and efficient method of presenting information to his clients and I would recommend him to anyone looking for a home in the Lower Mainland area.
Martina Mishkova – Structural Engineer at MWHSave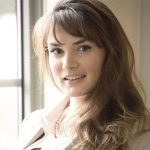 Stan is an experienced Realtor with the right know-how of the Vancouver real estate market and the latest technologies and tools to assist clients to attain their goals. I would describe his personal approach to client service as efficient, sincere, and enthusiastic and I am very happy to recommend his services to colleagues and clients.
Ola Karpik – Lawyer & Notary Public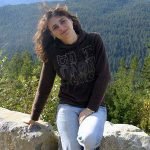 I am writing to express my great pleasure working with Stan, who represented us in our purchase of a single-family home. Stan has guided us through the entire process, from searching for houses to making the offer and closing the deal, to recommending a lawyer to finalize the purchase. We credit Stan with a smooth, stress-free home-buying experience. Stan is very knowledgeable and knows the market inside and out. It's been great pleasure to work with him. To reiterate, we are nothing but pleased with Stan and his expertise and we recommend him to everyone.
Eleonora Drenska – Financial Analyst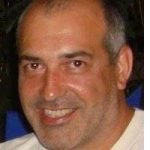 Have known Stan for long time and can assure that he is expert professional and kind person who can look after your interests and provide solutions to your needs in real estate.
Stoil Dimov – Master Captain at C.F. Ahrenkiel
Stan and company provide valuable and responsive service for our first time purchase in the competitive Vancouver market. From concept to final details he work with us to find the right place and steered us away for potentially problematic premises. Thanks Stan and co for a job well done!
Jim de Hoop – Managing Director, Social Development, City of Vancouver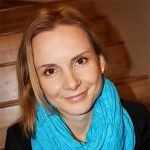 Stan is a very easy person to work with. He is always there with valuable advice and a professional opinion when you need it. He helped us to find the right property within one month in spite of the long list of requirements. I would certainly recommend him to anybody who is buying or selling a property.
Olga Kargopolova – Digital Analytics Professional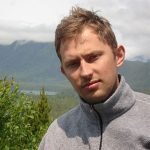 I can not say enough wonderful things about Stan. He is direct and clear and explains everything in a thoughtful manner. He helped us buy perfect property and managed to sell our previous place at a decent price and very quickly.
Sergei Kadach – Purchasing and Supply Chain Manager
Feedback from SIMEON STRAHILOV SIMEONOV
How would you rate your experience with Stan Stanchev?
10
How happy are you with the level of communication with Stan Stanchev?
10
How knowledgeable was Stan Stanchev of properties and areas that you looked at in your search?
10
How happy are you with the negotiation skills of Stan Stanchev?
10
How likely are you to recommend Stan Stanchev to a colleague that is looking to sell a property?
10
How likely are you to recommend Team 3000 Realty to a colleague that is looking to buy or sell a property?
10
I dealt with Stan for buying my old property and was really happy at that time. Now my experience with him went beyond my expectations. Working with him was so easy and without any stress. I think he did a great job selling my property as it was on a very busy intersection and very noisy and warm. I was thinking that with a market like this will be impossible. I want to thank him and definitely, if some of my friends are looking for a realtor I will recommend him. He is professional and doing all he can to finish the job he started
Your referrals are greatly appreciated and very well rewarded. For information on how to earn$500.00* or more visit our "Referral Program" page.
Visit my LinkedIn public profile.
Thank you in advance for sharing these Stelli and Stan Stanchev Testimonials with friends and colleagues on your favorite social media networks using the "share" buttons below.