VOW MLS LISTINGS SEARCH. YOUR OWN FREE VIRTUAL OFFICE WEBSITE (VOW)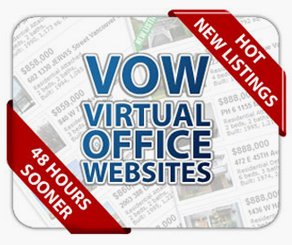 Stan Direct: 604-202-1412
E-mail: [email protected]
Stelli Direct: 604-202-4141
E-mail: [email protected]
VOW MLS® Listings Search. Your own FREE Virtual Office Website (VOW) – featuring just the listings you want to see. Please Fill the registration form on this page to get an access to your personal VOW MLS LISTINGS SEARCH. In the NOTES field include "VOW"
-Create your own Personal VOW MLS Listings Search, the same system that is available to REALTORS®
-Your personalized VOW MLS Listings Search will be updated in real time. In other words, if there are any new listings or price changes you will be the first to know… via e-mail.
-Track price changes.
-Organize your favourite listings, print them or e-mail them to your friends.
WARNING! The provided information is very comprehensive, but it DOES NOT include any registered title deficiencies or charges that might affect the future use of the properties. To find out about any registered easements, liens, electric and gas companies right of ways, encroachments, restrictive covenants, waterfront leases, building orders, legal notifications, latent defects, riparian and heritage limitations, previous marijuana grow-op and meth lab operations, vermiculite/asbestos, underground oil tanks, peat bogs, floodplain and landslide areas, leaky condos, approved or upcoming strata special assessments and levies, feel free to contact us and we will research and provide the relevant information to you. This can save you $$$-THOUSANDS-$$$
If you are interested to view a few properties, contact us to schedule the appointments at your most convenient time and day. Then you can benefit from our experience and strong negotiating skills to get you the lowest possible price at the best terms and conditions. As a buyer, all benefits, services and $$$Savings are FREE for you. We get our commission from the seller.
VIP Buyers Guaranteed Programs
1. If within one year, you are not happy with the purchased property, we'll SELL IT FOR FREE. You pay only the buyer's agent portion of the commission* (Conditions apply)
2. If we don't SAVE you at least 1% on your home purchase price, on completion date we'll pay you back 10% of our net commission* (Conditions apply)
3. Our services are COST FREE for you. Our commissions are paid by the sellers.
To find out how you benefit from our Buyers FREE Real Estate services, go to FREE Buyers Services
There is no cost or obligation to use this VOW MLS® Listings Search VIP exclusive service, but the Real  Estate Board of Greater Vancouver requires you to sign up for this level of access. You may discontinue this service at any time, and you are under NO obligation. Fill the submission form on this page. In the Notes field type "vow" and get access to dozens of listings every day before everyone else sees them.
Your referrals are greatly appreciated and very well rewarded. For information on how to earn $500.00* or more visit our "Referral Program" page.
Enjoy this obligation free VOW MLS Listings Search. Thank you in advance for sharing this page with friends and colleagues on your favorite social media networks using the "share" buttons below.