Selling Your Home FREE Quick Over-The-Net Property Evaluation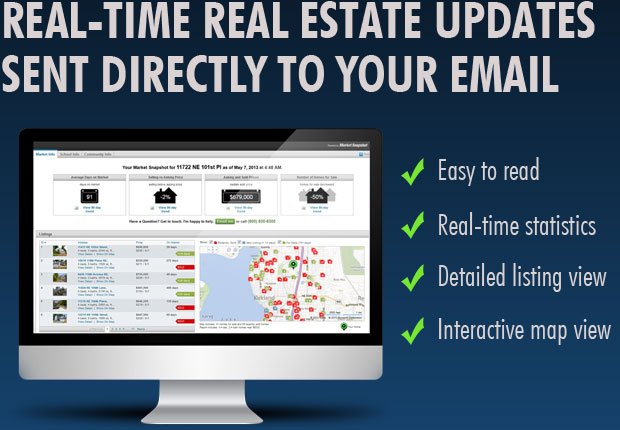 Stan Direct: 604-202-1412
E-mail: [email protected]
Stelli Direct: 604-202-4141
E-mail: [email protected]
FREE Quick Over-The-Net Home Evaluation Free Market Snapshot
Your referrals are greatly appreciated and very well rewarded. For information on how to earn $500.00* or more visit our "Referral Program" page.
To Find out more about Our Sellers Guaranteed Programs, fill and submit the form on this page. In the "Notes" box include a code "guaranteed programs"
1. If we can't bring you an offer for our guaranteed price in 90 days, we'll SELL your property for FREE. You will only pay the buyer's agent portion of the commission* (Conditions apply)
2. If another Realtor® or Brokerage offers you a more comprehensive marketing program, we'll SELL your property for FREE. You will only pay the buyer's agent portion of the commission.*(Conditions apply)
3. ANY BUYERS in your area will know that your property is for sale. Thanks to our Referral Fee incentive program, the rest of the public, will be encouraged to recommend your property to friends, relatives or colleagues.
4. At ANY TIME during the listing agreement, on your request, we will CANCEL it. No questions asked.
To Find out more about Our Unique 237 step-by-step Comprehensive Marketing Plan go to Our Marketing Plan
Knowing what similar properties in your neighborhood were listed and sold for, is a must information if thinking of selling your home. The service is called Market Snapshot  MS. If you are thinking of selling your property and you want to know the actual recent sales in your neighborhood go to our Free Market Snapshot Registration page. There is no cost or obligation for this great service. If you like it, feel free to share it with friends on your favorite social media network using the "share" buttons below.
See the full set of Market Snapshot screenshots at Flickr

If you are interested in more accurate comprehensive Comparable Marketing Analysis CMA for your property, emailed to you, please fill the form on this page. In the "Notes" box type "cma"  The provided information is absolutely no cost and obligation free. This is not a subscription to a mailing list or a newsletter. It will grant you access to resources shared with other users.
Alternatively you can send us a voice or a text message to 604-202-1412 with your name, phone number and email address and a code "cma" 
When selling your home our objectives are to get you the highest possible price for the shortest period of time. We achieve our goals by presenting your property to all qualified buyers interested in your neighborhood. Most Realtors in Vancouver are using passive marketing (MLS, Internet, Newspapers, Open Houses and For Sale Signs) trying to sell their listings. They are waiting for "maybe" buyers to call, walk in to an open house or other Realtors to bring their buyers. This passive marketing is not enough to find THE BUYER who is willing to pay you the highest possible price. We have developed a unique comprehensive ACTIVE MARKETING PLAN using targeted advertising on the most popular Internet social media networks to find all qualified buyers for your property. In addition, we offer referral fees to thousands network members, to refer to us qualified buyers  who will purchase your property.
If you want our opinion on the present market value of your property or to learn more about our unique active marketing plan, feel free to contact us by phone, email, filling the form on this page or text us  at 604-202-1412. We can provide you with a copy of our exclusive marketing plan. It is absolutely cost and obligation free.
We have prepared free Real estate seller's guides, insider reports, short videos and brochures like "Questions to ask a Realtor before you sign anything", "The most costly mistakes you can make when selling your home", "How to prepare your home for sale", "Documents to deal with when selling your home, townhouse or an apartment", "Glossary of the real estate terms", and many other tips for simple steps you can take to ensure your home will sell fast and for top dollar. If you want to review some of them visit our "Brochures and Insider Reports" or "Sellers Short Video Tips" pages.
Thank you in advance for emailing this valuable information about selling your home to friends and colleagues and sharing it on your favorite social media networks using the share buttons below.